COLUMBUS, Ohio -
Fire departments in Trumbull, Mahoning, and northern Columbiana counties have been added to the list of those who could be eligible for grants, training and other programs to help them fight forest fires.
The Ohio Department of Natural Resources has expanded the Division of Forestry's Forest Fire Protection Area to include 43 counties.
Until now, the southern portion of Columbiana was the only part of the Valley included in the protection area.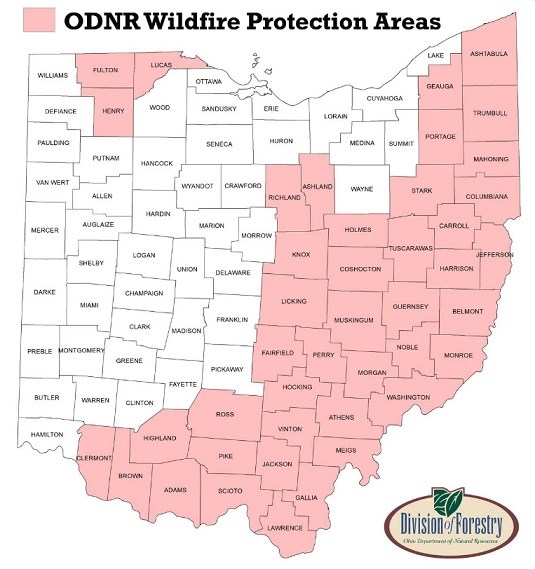 "The expanded wildfire protection area contains approximately 580 fire departments, a significant increase from approximately 325 fire departments contained in the protection area prior to the expansion," said Greg Guess, deputy chief and wildfire program coordinator for the ODNR Division of Forestry. "The ODNR Division of Forestry is looking forward to partnering with more rural fire departments to increase wildfire protection efforts in their communities."
The previous wildfire protection area had been determined in the 1970s. Since then, through successful forest management activities, forest cover in Ohio has increased, which also increased the need to expand the wildfire protection area.
The expansion will also provide more rural fire departments with the ability to call on ODNR Division of Forestry personnel and assistance when wildland fires do occur in their areas.
Fire departments within the wildfire protection area have the opportunity to establish a cooperative partnership with the ODNR Division of Forestry, and in doing so may become eligible for grants, equipment assistance programs, wildfire training, wildfire prevention assistance and mutual aid for wildfire suppression.